Oklahoma State Football
vs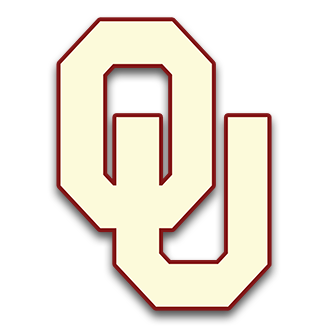 Oklahoma Sooners Football
8:30pm UTC Nov 10, 2018Norman
For the 113th time, Oklahoma and Oklahoma State will tussle on the football field. While the Sooners (8-1, 5-1 Big 12) have won 87 of the 112 meetings thus far, the Cowboys (5-4, 2-4) often relish the role of spoiler.
Will the Cowboys be able to score points against the OU defense that has been up and down this season? As of late, points have come at a premium against the Sooners—who gave up just 34 to Kansas State and TCU. But this is also an OU defense that gave up 31 in a half against Texas. Which OU defense will show up today?
Strap in for Bedlam. It should be fun!
Trey Sermon Plows Through for the TD 👏

Oklahoma Football @OU_Football

TOUCHDOWN #Sooners!

@offenseofmind dashes into the endzone from 1-yard out!

OU 14, OSU 7 (9:06/1Q) https://t.co/8MMovQdI8W

Tyler Woodward @tylerkwoodward

Here we go again… lol no defense. #bedlam @UofOklahoma https://t.co/vL0BWQJVaS

Cowboy Football @CowboyFB

Give it to Hill and he's in! Pistols firing, touchdown #OKState!

We're tied, 7-7, with 11:59 left in the 1st. https://t.co/tVdFNDgU9A

Trey Sermon rushes for a 60-yard gain vs. Oklahoma State Cowboys

Elizabeth Feathers @elmcfeathers

One min into Bedlam, and I'm already annoyed of hearing Boomer Sooner https://t.co/5ok5ibuuog

Oklahoma Football @OU_Football

TOUCHDOWN #Sooners!

What a start.

@treyera begins the drive with a 60-yard run and caps it off with a 1-yard score. https://t.co/bsRjt05qwh

Jack Conlon @jackmconlon

The Boomer Sooner chant in the OU stadium still raises the hairs on my neck

Oklahoma Football @OU_Football

A #Bedlam battle awaits. #BeatOSU #ChampionshipNovember https://t.co/IL5wW5Ui2M

Keith Kokinda @KeithKokinda

Why is #Bedlam being played today instead of the end of the season? That's just wrong #OSUvsOU

Jimmie Tramel @JimmieTramel

Here's a live look-in at the #Bedlam weather in Oklahoma today. https://t.co/3j4KkGcHRw

Oklahoma Football @OU_Football

Got our crimson ready. Do you?

#OneOklahoma☝️ https://t.co/AOHJcrfKng

Carson Cunningham @KOCOCarson

#Okstate's #Bedlam uniform. You can't see it in the picture but Ammendola is rocking a glorious mustache. https://t.co/VgUW5J9UiK

Nate Feken @TheGreat_Nate

Matt Kemp's here & rocking a #Sooners pinstripe jersey. Archie Bradley also stopped to say hi to OU baseball head coach Skip Johnson. Johnson to Kemp, "Go back to high school. I'll give you a scholarship." 😂 https://t.co/dv4jsYDUBZ

Bedlam Hype Tape Is Straight Fire

Mike Gundy @CoachGundy

BEDLAM! #GoPokes #okstate https://t.co/3FDZDzzslz

Bleacher Report @BleacherReport

OK State vs. Oklahoma face off for #Bedlam today 🔥

(➡️ @Wendys) https://t.co/iR4HtYv0RL